Archives by date
You are browsing the site archives by date.
By casshyr on July 31, 2011
—- Job ad follows —- Professors Jenny Bryan and Paul Pavlidis are seeking a teaching assistant for the Winter 2012 term (January-April). An overview of the course: STAT 540: Statistical Methods for High Dimensional Biology When: 2012 Term 2 MW 9:30-11, plus a one-hour section Wednesdays at 12 Prerequisite: An undergraduate statistics course or instructor […]
By casshyr on July 26, 2011
Data Analyst for rare genetic variant pathways BACKGROUND Rare variants are being investigated as the genetic basis of inheritable diseases to account for the "missing heritability" problem encountered by common variant studies. However, owing to their rarity, it is hard to achieve statistically significant association at the single variant or single gene level. Testing sets […]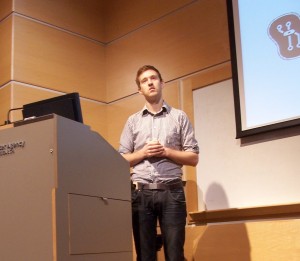 By casshyr on July 22, 2011
Presenters: Emilia Lim, Patrick Tan, Daniel Lai, Casper Shyr, Luisa Chan, Jeff Proctor, Michael Peabody, Eric Xin Moderator: Yaojie Chen Official photographer: Daniel Lai. Also thank Luisa Chan for providing additional photos.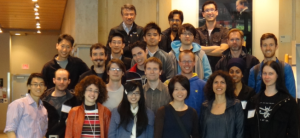 By casshyr on July 1, 2011
https://sites.google.com/site/btpiopretreat/